Happy 2017 and welcome to another semester at Truman! As we look forward to all the next semester holds for us–new classes, the promise of warmer weather, and a new rush class–we also look back to reflect on the days behind us.
The fall semester was challenging and difficult at times, but it offered us a chance to learn, grow, and (of course) serve! Through all our individual challenges and successes, we were grateful for the days we got to spend together in service and friendship.
Take a look at some of the things we've been up to lately!
Dad's Weekend 2016
Highway Cleanup
This is one of our favorite service events of the year. We love getting to do this together and we had GREAT weather this year, which made it that much more fun!
Homecoming 2016
Here we are waiting for the Homecoming parade to start–we befriended a horse who was a fellow parade-walker.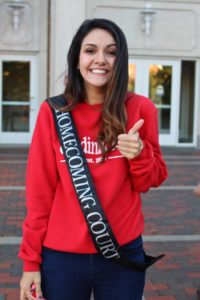 Susan, our lovely Homecoming court member and CK service chair.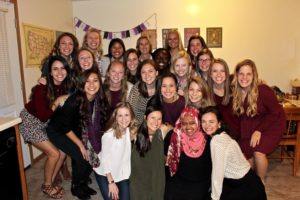 After Homecoming festivities, we had a dessert party with current AND past CKs.
Fall 2017 Retreat
We had more than our fair share of fun at retreat…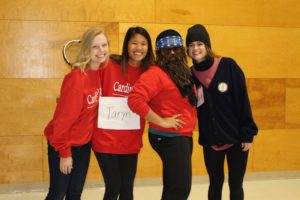 …which was full of the usual shenanigans.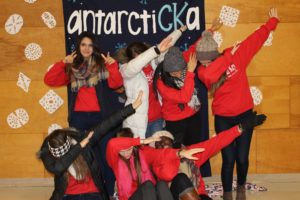 Thanks to our retreat committee for planning it for us!
We're so grateful for all that our last semester brought us, and we can't wait to see what's in store this spring. Stay tuned for upcoming CK adventures!