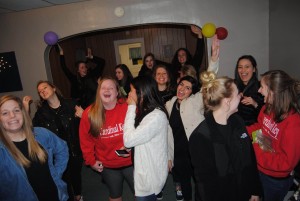 What a time to be alive.
On Sunday night, we drove through the darkened streets of Kirksville, our cars full of excited Cardinal Keys, the names of our new members in our minds. We fumbled with our GPS apps, took wrong turns, and executed our worst parking jobs in the midst of our adrenaline. We ran through front yards, feeling slightly creepy as we snuck up to their houses. We looked at each other, counted to three, and began pounding on the door.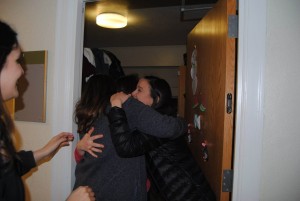 "WELCOME TO CARDINAL KEY!" Girly squeals ensued, hugs abounded, happy tears and smiles sprang to our faces and seemed they might never leave.
Then our cars raced back to Tori's house, and for the first time we assembled our new group of Cardinal Keys.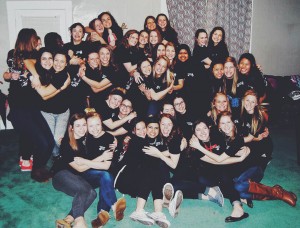 On that night our 22 grew to 39, and our hearts are overflowing with joy and inspiration and love. Our new members have completed us beautifully, already making a difference and jumping into service in their first week! Time and time again we see the stunning process of this organization, bringing in those who need it and equipping them with more love than they know what to do with. We are continually so thankful for this life-changing experience.