Happy New Year and welcome to the spring semester! We had such a lovely fall semester, full of activity. As we're beginning this new chapter, we also reflect on some of the amazing things CK got to be apart in the fall.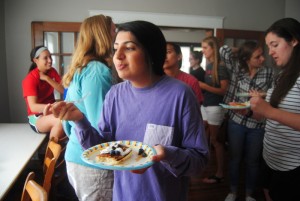 Here we are enjoying a phenomenal pancake breakfast hosted by the Blue Keys! Perfect way to start the school year.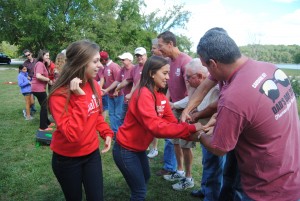 We loved Dad's Day! Here you can see Abby and Shari demonstrating for our dads how we do "the hands." They got it, eventually.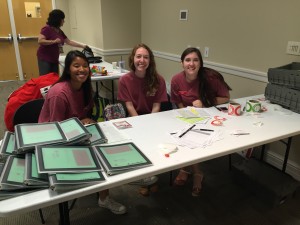 Our biannual blood drive! Carly and Erin did a great job as Blood Drive Chairs!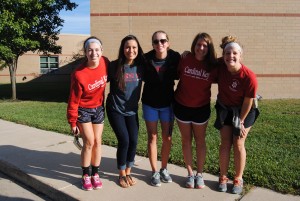 Here we are at the Inspire1 5k to support JDRF, our philanthropy! We loved cheering on the runners, especially the adorable kiddos in the Kids' Fun Run.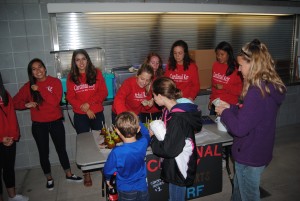 We sold caramel apples at the first home football game to raise money for JDRF! We sold out by the first half!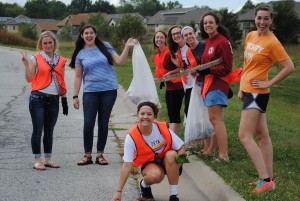 Street Clean Up! We do this every semester, and always have a little too much fun (is that possible?).
Fall Retreat! Thanks to Vice President Kaytlin and her amazing Retreat Committee, it was such a success! We got to fulfill our dreams of being secret agents for the evening, as you can see by our faces in this photo.
Thanks for reading, and we hope you have a wonderful start to your 2016! We will be having Cardinal Key Spring Rush soon, so stay tuned for more information!